The following is a summary of key points from Tamara El-Shibib's and Fatema Fathnezhad's presentation titled 'IP protection and commercialisation for software', delivered on 26 January 2017 at in5 Innovation Hub in Dubai.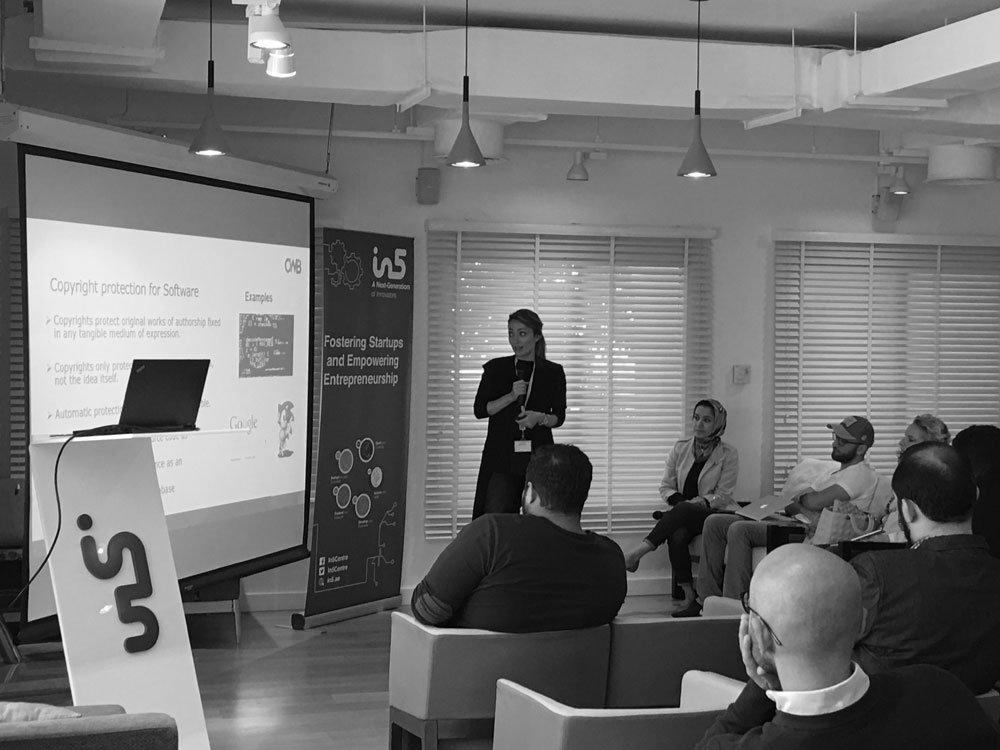 Summary of key points
Dubai is quickly building its reputation as a startup hub in the region. In5, part of the TECOM group, is just one of the Dubai government's initiatives cultivating this scene and supporting startups to flourish. The In5 incubator supports startups in the tech, design and media spaces and provides access to mentors, investors and prototyping facilities.
In collaboration with In5's tech incubator, Cedar White Bradley (CWB) delivered a workshop titled 'IP protection and commercialisation for software' to incubatees.
IP protection for software is broader than patent protection. Tamara discussed different protection strategies that can be used to manage non-patentable assets (brand, know-how, relationships, etc.). Fatema further discussed software commercialisation focusing on technology maturation and software licensing models.
Early management of IP is crucial for startups as they prepare for VC funding rounds. Fatema explained the common pitfalls in IP management and the ways to mitigate these risks and enhance the valuation of a startup.
Conclusion
Cedar White Bradley advises on all aspects of intellectual property throughout the Middle East North Africa (MENA) region, including IP protection and commercialisation for software. For more information or queries please contact Tamara on [email protected] or David Harper on [email protected].