The following is a summary of key points from Nina Osseiran's presentation titled Navigating the Free Trade Zone Landscape, delivered at INTA Free Trade Zones: Commerce vs Counterfeits workshop held in New York on 21 March 2017.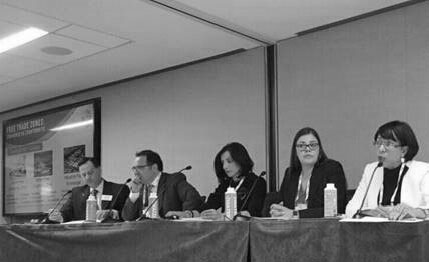 Summary of key points
The session focused on the enforcement of IP rights in free trade zones (FTZs) and the challenges presented by counterfeits in FTZs. A lively presentation and discussion covered FTZs in the UAE, Panama, Curacao, and the United states. Positive audience feedback was received on the session style which also provided for some comparisons and contrasts in the challenges posed by FTZs in these distinct regions of the world.
The UAE segment covered an overview of FTZs across the seven emirates, Customs jurisdiction over FTZs, legislation and provisions covering goods in the FTZs, the position on goods in transit and finally, anticipated changes. Some highlights of both recent and anticipated changes in the UAE include Abu Dhabi and Ajman Customs accepting the recordal of trade mark registrations, expected notifications by Ras Al Khaimah and Sharjah Customs of suspected counterfeit goods, the digitization of FTZs with computerized, auditable inventories capable of tracing goods within these zones, as well as the numerous continued anti-counterfeiting efforts by UAE Customs.
 Conclusion
Cedar White Bradley advises on all aspects of intellectual property throughout the Middle East North Africa (MENA) region, including enforcement and anti-counterfeiting. For more information or queries please contact Nina on [email protected].