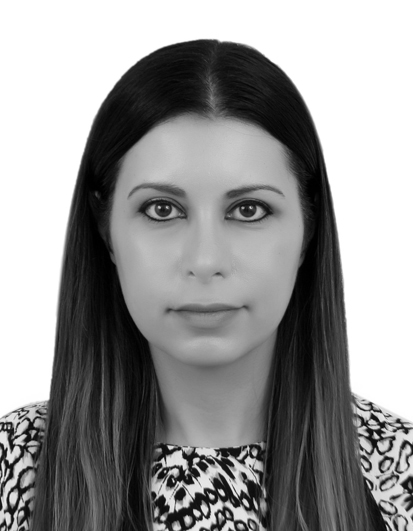 Partner & Head of Trade Marks
BSc Genetics, Queen Mary University of London, United Kingdom
MSc Intellectual Property Law, Queen Mary University of London, United Kingdom
UK Trade Mark Attorney
Saba joined CWB as Partner and Head of Trade Marks in 2018, after working with a large international law firm in Dubai for over seven years. Saba is a UK qualified trade mark attorney. She specialises in providing clients with legal advice on IP matters throughout the Middle East region, with a particular focus on managing worldwide IP portfolios, providing strategic advice on both contentious and non-contentious matters and handling multi-jurisdictional disputes.
Saba has extensive regional experience in advising on all aspects of intellectual property law and routinely advises clients on regional clearance and filing strategies, multi-jurisdictional objections and disputes (including oppositions and cancellation actions), as well as advising on infringement and enforcement matters.
As the head of CWB's trade mark team, Saba oversees the firm's regional filing practice, including trade mark searches, filings, examinations, oppositions, cancellations, renewals, recordals, and other transactional work across the MENA region for the world's biggest and most well-known brands.
"Al-Sultani "projects an air of calm reassurance and has an ability to swiftly solve complex problems. Diligent and commercially oriented, she manages to find a clear way forward and truly is a cut above the competition"." – World Trademark Review 1000, 2021
"Saba has "transformed the working dynamic" of CWB" – World Trademark Review 1000, 2020
"Her insight and attentiveness along with her knowledge of local laws adds significant value to the service (clients and foreign associates) can provide. She is calm and measured in her guidance, which provides a great deal of reassurance in high-pressure situations. Her attitude is thorough, and her advice can effectively be passed on with no amendment." – World Trademark Review 1000, 2019
Managing all prosecution aspects of the region-wide trade mark portfolio of one of the most famous global consumer electronics brands, as well as advising on trade mark infringement matters, including on potential civil proceedings, criminal actions and administrative complaints before the relevant local authorities.
Providing trade mark, copyright and design prosecution, infringement and enforcement advice, as well as handling regional prosecution work and enforcement actions for a global luxury goods brand.
Management and handling of local, regional and overseas disputes involving trade mark opposition/cancellation/invalidity proceedings, as well as providing infringement/enforcement advice for a world famous UAE airline.
Advising a global footwear brand in relation to numerous trade mark and design disputes, including infringement, opposition and cancellation actions across the region (in particular the UAE and Saudi Arabia).