In its 24th precedential decision of 2016, the Trademark Trial and Appeal Board (TTAB or Board) affirmed the refusal to register the MT. RAINIER Logo based on likelihood of confusion, but reversed the refusal to register on geographically misdescriptive grounds. In re Morinaga Nyugyo Kabushiki Kaisha, Serial No. 86338392 (TTAB September 8, 2016) (precedential).
Morinaga Nyugyo Kabushiki Kaisha applied to register the mark MT. RAINIER THE MOUNTAIN OF SEATTLE ESPRESSO & MILK and design shown below (ESPRESSO & MILK disclaimed) for "Milk beverages containing espresso coffee and milk; milk products containing espresso coffee and milk, excluding ice cream, ice milk and frozen yogurt" in Class 29, and "Espresso coffee containing milk; and sandwiches flavored with espresso coffee and milk" in Class 30.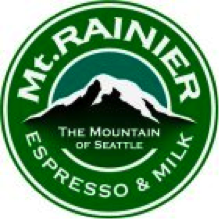 The mark was refused (1) based on Trademark Act § 2(d), likelihood of confusion with MOUNT RAINIER COFFEE COMPANY (Reg. No. 4119865) and MOUNT RAINIER COFFEE COMPANY and Design shown below (Reg. No. 4225177), both for "Coffee" in class 30; and (2) on the ground that the mark is primarily geographically deceptively misdescriptive, under Trademark Act § 2(e)(3).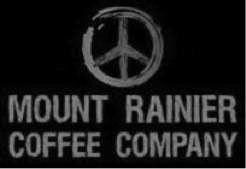 In comparing the marks, the TTAB found the goods to be closely related and the marks to be significantly similar. The Board dismissed the Applicant's arguments attacking the strength of the cited word mark for its registration on the Supplemental Register and instead applied the same likelihood of confusion test (although conceding the cited mark is likely geographically descriptive). It also dismissed the Applicant's argument that the cited mark is weak due to coexistence of third-party RAINIER formative marks because no evidence pointed to frequent use of MOUNT RAINIER in connection with coffee.
As for the second ground of refusal, the Board disagreed with the Examining Attorney's finding that the mark is geographically misdescriptive due to the inclusion of the word SEATTLE. Instead, the Board focused on the mark as a whole and found that although SEATTLE identifies a generally known geographic location, the relevant public would not consider it to indicate the origin of the goods since it plays "…a relatively minor role visually, but more importantly, it is part of the phrase THE MOUNTAIN OF SEATTLE, which appears at the base of a mountain, all of which is underneath the large and dominant wording MT. RAINIER.
---
"This article first appeared here in the INTA Bulletin and was reprinted with permission from the International Trademark Association (INTA)."